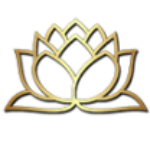 Experts & Places
:

9 h 00 min - 17 h 00 min

Address:

Ha-Zore'a St 71

Kfar Shmaryahu

Israel

Business Owner/Associate?:

Yes

Exprecious is about Action Method Therapy and Therapy through Dreams Exprecious is the combination of "Expression" and "Precious". Exprecious is about Expressive Arts Therapy. But what does that really mean? Not being able to express yourself creates anger and frustration. Denying feelings does not make them disappear. Exprecious' aim is to give you the keys to express your feelings. The

Read more...